---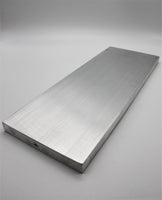 $12.00 per ft.
2 ft. minimum purchase
**Specific Shipping info**
USPS international shipping limits max length to 46 inches. If ordering large quantities, please call.
RMR reserves the right to charge for extra shipping charges for large quantities of rail ordered through our online store given the shipping calculator doesn't always cover for the weight/length.